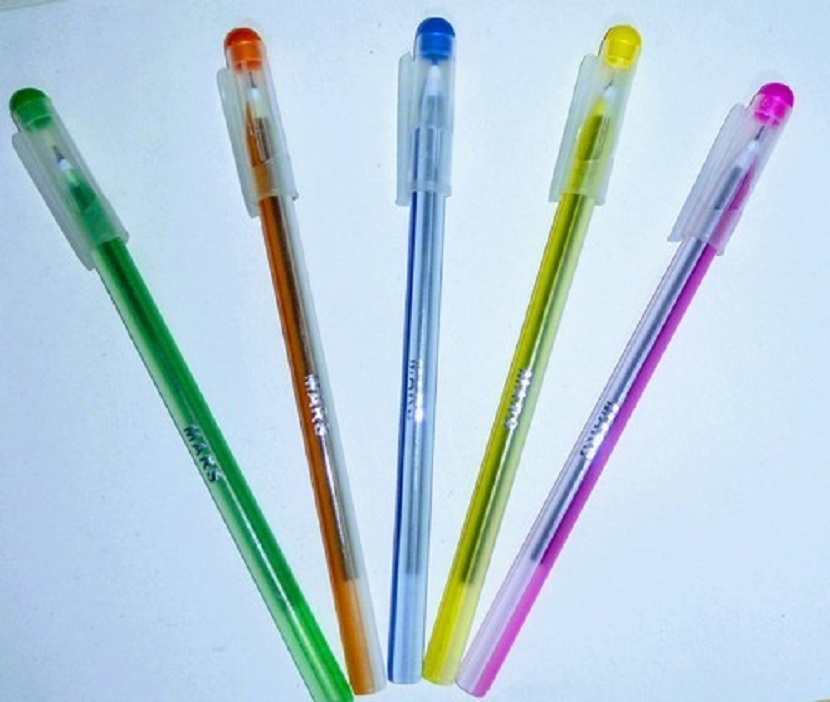 It's impossible to get through the day without needing to pick up a pen. Even in this day and age, when practically every office is moving toward automation, this remark is still accurate. Strangely, there are still a lot of pen enthusiasts in existence.
The type that is in high demand, nevertheless, is a common writing instrument that is neither prohibitively expensive nor needs particular maintenance. In places like banks, post offices, and public service agencies where signing documents is required, you are typically given a pen from Direct Fill Ball Pens Manufacturers in India.
Maybe you just take it, sign it, and move on to your task without even giving it a second thought. However, every pen manufacturer continues to provide direct-fill pens in packs of one or singles, attesting to their unrivalled appeal. Then, why is there such a high demand for these easy-to-use pens? Continue reading to learn more.
Direct Fill Ball Pens –
You can have a pleasant writing session when you decide to work with direct fill pens, regardless of whether you're seeking a writing instrument that works well with your daily casual writing objectives or one for writing in significant legal or official papers.Millions of individuals use direct-fill pens all around the world because of this when they want a consistent writing experience.
The direct-fill pens from Direct Fill Ball Pens Manufacturers in Indiaseem to be much easier to use than some of the other kinds of writing utensils that are available, which makes them quite useful. After the initial ink has been consumed, the direct-fill pens could be refilled. These direct-fill pens employ ink that contains pigment.
As a result, the ink colours for these pens can differ significantly. Direct-fill pens with ink are sometimes distinguished by their metallic tones. These pens are frequently employed for writing on specific things like greeting cards and gifts.
Significant Benefits:
• Quick Drying –
They are neither messy nor do they call for excessive writing effort. In contrast, even before you seal the pen cap and put it back in its proper place, the ink on the writing has already entirely dried up.
• Cost Effective –
You don't even need to hesitate before making a purchase. It is inexpensive and worthwhile to keep on hand in public areas. They are frequently purchased in bulk from a reliable pen manufacturer by most offices. The enlarged amounts not only significantly lower your costs, but they also work well as office stationery without any extra maintenance.
• Not Messy –
Choosing a direct fill pen from Direct Fill Ball Pens Manufacturers in Indiahas the significant advantage of not spilling ink. You can carelessly carry it in your pocket or inside your purse. There is no reason at all to be concerned about splotches on your fingers or a white shirt seeming untidy.
• Long Lasting –
If you use them judiciously, they typically last a long time. You might use the same direct-fill pen for several years without noticing that the ink is running low. Choosing to purchase it from a reputable manufacturer makes it doubly advantageous because of its durable construction and usefulness.
The best part about Direct Fill Ball Pens is that you're able to write with them extremely smoothly and that you don't need to apply extra pressure to the pens while you're using them. The direct-fill pens are indeed extremely reasonably priced, so you can simply purchase them for your use or to give as gifts to others.
There is no pen as effective as a ball pen whenever it comes to enjoying a fluid and hassle-free writing process. Ball pens, or ballpoint pens as they are also known, are superb writing instruments that can be used frequently for everyday writing tasks.
Contrary to many other pen types now on the market, these pens provide a fantastic writing experience without being overly demanding in terms of upkeep. Ball pens are therefore appropriate for those who must manage lengthy writing jobs.
Direct Fill Ball Pensare preferred by the majority of individuals, according to statistics, even if it varies a lot on the individual user and his or her writing preferences. These benefits of ball pens over other kinds of pens are listed below.
• Ball pens' ink dries far more quickly than many other kinds of pens.
• When a user's actual volume of ink runs out on a ball pen, refills are simple to obtain. Using a ball pen does not require handling ink directly. Many people appreciate this aspect of ball pens.
• Other pen kinds require users to keep extra ink pots or auxiliary cartridges on regularly to make sure they always have ink. Nevertheless, users of ball pens could use additional refills to continue using the pens to write.
• In general, ball pens last a lot longer than some of the other types of pens.
• The ball pens offer a smooth and simple writing experience, in contrast to several other pens. Because of this, they are well-liked by many people who want to write effortlessly and efficiently with their pens.
• Usually, when a significant amount of pressure is used to write, conventional ink pens may become damaged. The nib could break, bend, or sustain various types of damage. Ball pens, however, are impervious to such problems.
• Ball pens consistently offer a fantastic writing sensation without any ink leaking or spilling. They are quite user-friendly as a result. Given that not all ball-point pens are created equal, it is best to purchase from a reputable business that guarantees performance consistency.
• Omni-Directional - There is no issue in any language or style of writing since it can be written fluidly in all directions, including vertical and horizontal.
• Pressure Response Force - You can write no matter how much pressure there is since the ink is usedas lubrication and ink is poured on paper.
Direct Fill Ball Pens don't have the same reputation for supporting graceful penmanship as fountain pens, which promote connected, cursive writing. However, they do ensure uniformity in line width, and beginners can learn them quickly.
The penmanship is challenging to adapt, and the ball is less likely to diminish. By altering the ink, different features can be retrieved. Additionally, since there is no additional nerve in the pen tip or the paper, it can be stated to be a ballpoint pen and fairly modern writing equipment.